Fig.1 - North Korea Naval Organization. Most important facts are the 2 fleets and "Brown water navy". Atack missions are a job for submarines with a variable number. Probably the 26 diesel submarines are the Romeu Class survivors.
Fig. 6 - A Tral Class of light conventional Corvettes.




S

o, only a few of the North Korean Navy ships are capable to do ASW at some distance from the coast line. But with no medium naval SAM the air cover it is a mandatory. If we talk about the submarines of South Korea Navy (there's some sources indicate that two of midget submarines from Dolgorae class that had tree build specific for simulate North Korea pairs, are still active https://en.wikipedia.org/wiki/List_of_ships_of_the_Republic_of_Korea_Navy , but let's concentrate on 19 submarines from Chang Bogo and Son Wonil class https://en.wikipedia.org/wiki/List_of_active_Republic_of_Korea_Navy_ships ), capable of launch the UGM 84L Sub Harpoon with a range 124 km and able to destroy naval and land targets, we see the dificult task of the few and major ships for ASW. Nuclear USA submarines with cruise missiles like the Tomahawk have a range of 1300 km up to 2500 km. An almost impossible task for the North Korean Navy. A long range aviation for ASW and Maritime Patrol could help enough but there's no such type of plane in North Korea arsenal, for now. An 26 could do this type of mission but the few that North Korea have are for transport tasks with basic sensors ( https://en.wikipedia.org/wiki/Korean_People%27s_Army_Air_and_Anti-Air_Force ).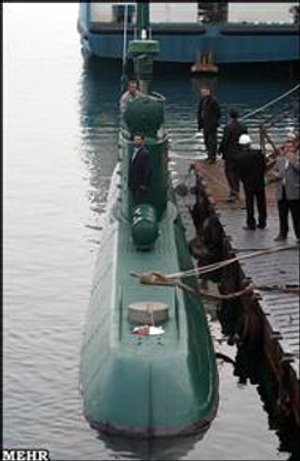 Fig. 8 - A Yono class midget submarine.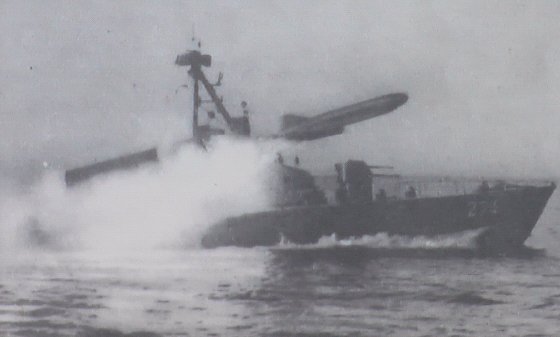 Fig. 10 - A Komar class missile boat launch a SS-N-2 Styx
Fig. 11 - Kim Jun Ill visit a Sohung (Komar class made in China) missile boat. See the containers for SS-N-2 Styx are behind the ex. North Korea leader.
Fig. 15- Submarines of North Korean Navy in Nampo. Sang o and Yeonyeo class are midget submarines, used for atack and infiltrations missions.
Size also means that in some rivers, bays and gulfs, these little submarines could ambush bigger enemies units, with torpedos, mines or saboteus with explosive charges. Probably the substitution of the Romeo Class by Sang -O- it's a matter of tactics, were ocean submarines are deprecated by coastal models, because are more easy to build and better to use in a brown water navy system by North Korea.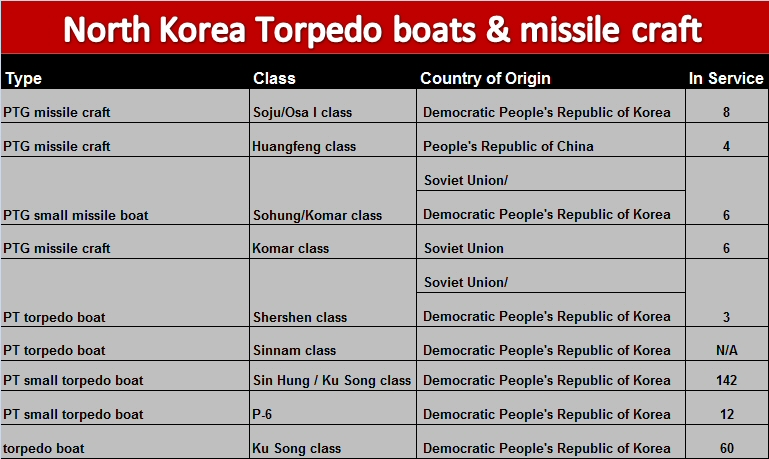 Fig. 16 - Torpedo boat and missile craft. About 234 of 9 torpedo boats and missile types.
Fig.17 - With a Navy of close Range, North Korea operates in range of land based SAM, SSM and Coastal Artillary.
Fig.18 - Comparison between some Asian fleet. China and North Korea have mutch more ships but the other naval nations have much more modern ships.




The losses of a Chamsury Class 357 patrol boat ( http://media.gettyimages.com/photos/the-south-korean-navy-raises-a-bulletridden-naval-patrol-boat-august-picture-id1346339 ) and RoK Cheonan 772 corvette, in about eight clashes between North and South Korea (https://static-secure.guim.co.uk/sys-images/Guardian/Pix/pictures/2015/5/8/1431067227887/03cc0296-9ebf-4764-ac56-f22aedac37bb-2060x1236.jpeg ), were exeptions. NKPN lost 2 submarines, 2 infiltration boats and 1 torpedo boat, with much more dead and wondead sailors that South Korean navy. With equal firepower, sensors and much more modern guns, even in a close support confrontation, they make the south win. In a BVR confrontation, a modern tracking and aquisition radar, fire - control, datalink and optical sensores, will make devastating fire over enemy ships. For example, an SSM attack with the Harpoon (NKPN have for example C802 but there's no modern radar for detection an guidance), at 100 km by a South ship will had the acquisition and tracking by a airborne radar and a final way correction by a sensor from an helicopter all with the help of datalink. North doesn't now what is that becouse they have a navy to a close range from the coast, were by North Korea tactics small torpedo and missile boats, cant operate without range umbrella from SAM, electronic war and aircraft roof. Small and low are dificult to detect but not impossible, by modern sensors and satellites (the North only have two of observation in more than five launch attemps), that North Korea doesn't have. Asw is another problem, basically becouse depth charges and rockets are a close range weapons when a UAM Harpoon have a 120km range (sonars are old and fixed). That lives the submarine was the only NKPN ofensive weapon (and yet...).
It will be the industrial capacity of North Korea of build powerfull nuclear warheads, Simpo submarines and a effective missile for a submarine, that will dictade if North Korean nuclear program is a treath to korean peninsula and neighbors like Japan. If so, is a danger for peace and to a nuclear Asian Southeast. If it fails, and nuclear missiles continue in earth and mobil ramps, only with multi-warheads, better sensors, data link and orientation systems, will make North Korea a threat to many nations beyond South Korea. And for now this last scenario is far away. US, China, Japan, etc, can reast (and pray for Simpo class fail or North Korean fail in a mass production of the type).
Fig.20 -The ofensive power of NKPN are the submarines. Type 33 are old and were only assemble in the country. Simpo class are the only ocean submarine under development (1 at least), and probably have two tubes for missiles in the sail. The industrial capacity of North Korea produce this type, will in future will dictate if the submarine force will be a Brown Water Navy one or a much more powerfull ocenic navy.
http://koreadprk.tumblr.com/post/63083329771/kim-jong-un-documentary-succeeding-the-great-work
Fig.23 - A torpedo boat from Shershen Class. North Korea have only 3 of this fine crafts in service.
Fig. 27 - A rare photo of Chaho class Rocket Boats.This type of units have a very limited use in a modern war.
Fig.29 - Romeu class submarine goes by a Najin class Frigate and a Sariwon class corvette. The Sang - O (34m) and Sang - O II (39 m) submarines are replacing the old Romeu submergibles.
Fig. 31 - I SILC infiltration craft capture by South Korean Navy. It is frequent that midget submarines and infiltration boats beached or abandoned in the Korean coast. Sometimes all on board are dead.
Fig. 32- A Hainan class conventional patrol boat. The 57 mm (near the depth charges) and the 25 mm chinese guns are wll seen. This class function is a Submarine Chaser, with asw rockets and rack for mines.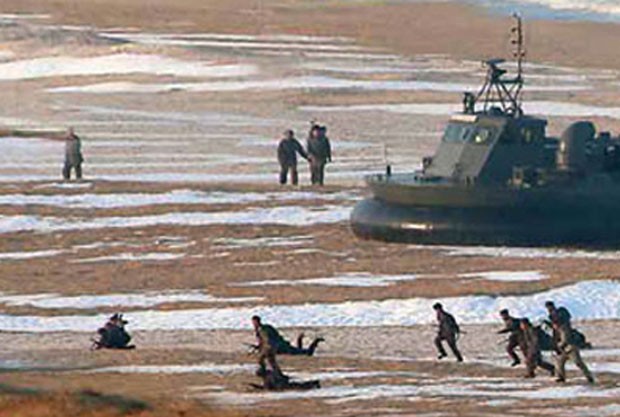 Fig.33 - Troops from North Korean Army disembarking from a hovercraft from K

ongbang I class. Navy is a branch from the army so doesn't have marines.
Fig. 35 - A 57 mm (twin) gun from a Najin Frigate in a real fire exercice. One of the main missions of the Navy in North Korea is give firepower to support the Army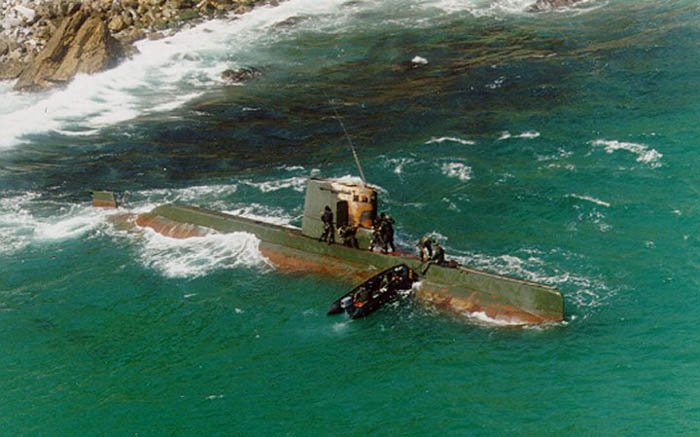 Fig.36 - A Sang -O - I submarine captured by South Korean Navy stranded near the coast line. All the crue was dead in a colective suicide.

Fig. 38 - The only Krivak frigate that North Korea have. Current status of ship his unknown and satellite images only show an helicopter deck and hangar.
Fig. 39 - A Krivak II class frigate. For years that is like this in North Korea.
Fig. 40 - Perhaps one of the more interesting satellite picture. It seems a Golf II/ Foxtrot (not a wiskey with cruse missiles like in image above). Is this the danger of a nuclear treath by North Korea in submarines. If so, the North Korean Navy gives a big step in brach of the armed forces in NK nation.